Stretch Wrap for Furniture Shipping
Stretch Wrap for Furniture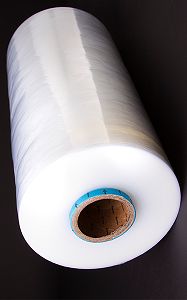 Stretch wrap for furniture shipping helps ensure safe haulage from one destination to another. Furniture shipping from one destination to another shouldn't have to be exhausting.
With the proper stretch wrapping materials, you can be sure your furniture is wrapped tightly, making it unlikely for your furniture to incur any damages upon transportation. Secure stretch wrapping also keeps your furniture clean and ready to use upon arrival.
At Toronto Stretch Wrap, we provide stretch wrapping solutions, ensuring successful furniture shipping that can save you time and money. Using stretch wrap for furniture shipping needs can benefit your business. Because stretch wrap is a plastic film that sticks only to itself, upon removal, you will not find a sticky residue left behind. Stretch wrap is also flexible enough to ensure that your furniture is protected from dirt, dust, scratches, nicks, and grease. Use stretch wrap to tightly wrap loose items together such as appliance attachments. Stretch wrap also secures power cords.
Commonly, stretch wrap is used to wrap couches to protect fabric for dirt or tear. Stretch wrap secures furniture pads, dresser drawers, and cabinet doors, and ensures furniture does not move during transportation.
Stretch wrap can also be used to wrap furniture that is large, fragile, valuable, or awkward in shape. You can use stretch wrap for the following furniture pieces:
Mattresses and box springs
Bedroom sets
Children and baby furniture
Dining room sets
Living room furniture
Bookcases
Desks
Antique furniture
Patio furniture
Entertainment centres
Artwork and portraits
Stretch Wrap for Furniture Shipping Basics
Before you wrap your furniture for shipping, be sure to do the following:
·       Clean your furniture. Make sure your furniture is clean before it is wrapped. When furniture is wrapped with dirt or debris, damage or stains can result. Wipe down your wooden pieces with a dry cloth and your leather pieces with a wet cloth with mild soap and water. 
·       Disassemble your furniture. Always remove detachable components from your furniture as this will make moving pieces from place to place easier. Detachable pieces include table and chair legs, as well as glass table tops. Each piece should be packed separately.
·       Watch out for furniture corners. Furniture corners can easily become damaged when they scrape against walls or other furniture pieces. As an additional security measure, use foam or cardboard for extra padding over furniture corners. This will protect corners before they are wrapped with stretch wrap.
·       Use stretch wrap for larger furniture pieces. Using stretch wrap on sofas, cabinets, drawers, and doors secures your larger furniture items during transportation.
At Toronto Stretch Wrap, we provide stretch wrap that suits the needs of our customer. Contact us today if you are looking for stretch wrap for furniture shipping. Your pieces will arrive in one piece.
2899 Steeles Ave. W.,
Units 9 & 10,
North York, Ontario
M3J 3A1
Fax: 1-855-669-6184
For skid quantities of stretch wrap, resin, or plastic bags only, please call
416-993-6804
orderdesk@torontostretchwrap.com

By appointment.
---