Toronto Stretch Wrap
Toronto Stretch Wrap and Danshar Polybag and Resin Inc. are family-run businesses, which have supplied stretch wrap packaging, LLDPE/LDPE resin and plastic bags to Ontario manufacturers, wholesalers and retailers at competitive prices for almost forty years. 
Along with plastic bags and LLDPE/LDPE film grade resin, Danshar Polybag and Resin Inc. is a major supplier of Uline-grade Stretch Wrap sold at competitive prices. Sold to wholesalers and end-users, this stretch wrap packaging is known in the industry to be puncture and tear resistant with the strongest and thinnest film available, also making it the most cost-effective stretch wrap packaging available. Available in 39 to 110 guage, the stretch wrap has very high clarity and exceptional pre-stretch levels.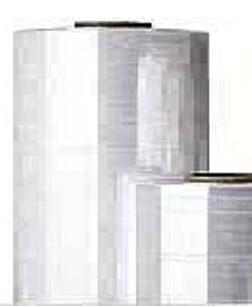 Toronto LLDPE AND LDPE Resin
Now available PP Resin
at Competitive Rates
Danshar Polybag and Resin Inc. is one of the few Toronto LLDPE and LDPE resin suppliers that provide first-grade polyethylene raw material to the plastic manufacturing industry at competitive prices. Quality LLDPE and LDPE resins that provide strength to manufactured bags and are well-received by extrusion machines are available for purchase in bulk and in silos. 
Toronto Plastic Bags
Danshar Polybag and Resin Inc. specializes in custom printed plastic bags and offers different sizes and styles of plastic bags to choose from. Plastic bags are tailored to your specifications and are created with your logo or trademark. Minimum quantities of 50-100K bags are required for all orders. They are not able to provide small runs of plastic bags.
Toronto Stretch Wrap and Danshar Polybag and Resin Inc.
Building Customer Trust
Danshar Polybag and Resin Inc. and Toronto Stretch Wrap enjoy creating long-term relationships of trust with its customers and distributors. Their primary goal is customer satisfaction and they strive to ensure quality at all times. Their many years of experience in the plastic manufacturing industry ranges from the extrusion of film, to printing and cutting of plastic bags, to distribution at wholesale prices. Their primary business is with distributors. Free delivery is available in the greater Toronto area. 

Choosing the right products for your business can give you a competitive edge and create better customer engagement. Plastic bags are still high in demand due to their durability, flexibility and reusability. When you are considering how to package your company's products, consider the versatile uses for polybags in your business. 
Contact Toronto Plastic Bags by clicking the Contact Us link on the navigation bar to place an order or to request more information. Please note that meetings at the warehouse are by appointment only.
---
Toronto Stretch Wrap and Danshar Polybag and Resin Inc. offers you bundling solutions. When dispatching your products, you often do so by pallet load. You will want to take extra steps to ensure your products remain in excellent condition upon arrival.
Toronto stretch wrap packaging supplies are distributed by Danshar Polybag and Resin Inc. to manufacturers, wholesales, and end-users.
Choosing the right machine wrap for your business can be a daunting task. There are many things to consider such as how many loads you are currently wrapping and how many loads you see yourself wrapping in the future.
Stretch wrap comes in many different forms. Hand wrap stretch film is effective for common consumer applications and allows you to apply the film directly to the merchandise rather than by using machinery.
Hand wrap or machine wrap -- which stretch film is best for your business? Deciding whether to hand wrap or machine wrap your cartons and products is a careful consideration you should make.
Hand wrapping tips are important whether you are a manufacturer who supplies products to clients, a distributor who ships pallets of merchandise or someone who is moving to another home, you need to know how to properly wrap the objects that you are planning to transport.
How is using black stretch wrap different from using regular stretch wrap? If you want to reduce the risk of your products possibly being pilfered, stolen, or counterfeited, using black or blue stretch wrap rather than regular stretch wrap can effectively deter pilferage.
What are the advantages of opaque stretch wrap? Toronto Stretch Wrap and Danshar Polybag and Resin Inc. offer an assortment of stretch films which include, opaque, clear and UV protected ones.
Proper pallet wrapping can reduce chances of damage during shipping. More and more companies are palletizing loads for delivery because it is the most cost-effective way to transport large merchandise.
What makes V-Maxx prestretch hand film different from other stretch hand film? V-Maxx is the leading stretch hand film in the plastic industry
LLDPE stretch film, made from linear low density polyethylene, is a thick, strong, stretchy plastic that is wrapped around heavy loads on a pallet for shipment. Commonly, LLDPE stretch film is used to hold bulk items in place.
A variety of stretch wrap sizes are available in various gauges, lengths and widths for all your bundling needs. View the different types and sizes Danshar Polybag and Resin Inc. distributes and stocks including Stretch Max, Platinum Max, and Max Wrap.
What are some stretch wrap uses? We have learned what stretch wrap is and how it is commonly made from LLDPE, linear low density polyethylene. Whether you call it skid wrap, pallet wrap, machine wrap, or hand wrap, the benefits of using stretch are numerous enough.
Industrial stretch wrap is used by many business owners from industries around the world for one of many different purposes. Industrial stretch wrap covers a wide range of industrial application solutions.
Cast Film or Blown Film? Toronto Stretch Wrap and Danshar Polybag and Resin Inc. offer cast stretch film, which has several advantages over blown stretch film.
Looking for quality stretch film manufacturers? Look no further. It is important to consider how you would like to wrap your loads for shipment. Do you look to conventional methods such as metal strapping to hold your load on a pallet?
Shrink wrap or stretch wrap? Stretch wrap and shrink wrap are often confused for one another. Though, there is a significant difference between the two. Stretch wrap is highly stretchable plastic made from linear low density polyethylene (LLPDE).
Furniture shipping from one destination to another shouldn't have to be exhausting. With the proper stretch wrapping materials, you can be sure your furniture is wrapped tightly, making it unlikely for your furniture to incur any damages upon transportation.
Do you require stretch wrap for shipping electronics? At Toronto Stretch Wrap, we make it easy for your company to wrap gadgets such as smartphones, tablets, and e-readers. Shipping your electronics correctly is crucial to your company's reputation.
Does your company provide tire shipping services to customers? Shipping tires is not simple due to their irregular shapes. Special precautions must be taken to ensure your tires are shipped without possible occurrence of damages.
Looking for the best way to ship your wholesale shipping supplies? Shipping wholesale products doesn't have to be a hassle. It can be difficult to ship your quality supplies at low costs
1. What is stretch wrap? Stretch wrap, a highly stretchable plastic made from linear low-density polyethylene (LLDPE), is tightly stretched and wrapped around a load of boxes or cartons.
As one of the few Toronto resin suppliers, Danshar Polybag and Resin Inc. distributes LDPE and LLDPE film-grade resin used in manufacturing to create durable, sturdy products, such as poly bags, plastic wrap, and other industrial products
A polybag manufacturer knows how to make a quality product that is afford. Plastic bags are still high in demand due to their durability, flexibility and reusability.
Recycling plastic bags, going green and finding ways to help the environment are popular concepts today. One way many are doing their part is by recycling plastic bags. Store owners, retailers and customers alike are reuse and/or recycle their plastic bags.
Purchasing plastic bags wholesale saves distributors money. Danshar Polybag and Toronto Plastic Bags has been working with distributors for almost thirty years. Our distributors resell our products to the retail market.
Custom printed plastic bags are an advertising tool used by retailers to keep their brand in the consumer's mind. Is there a better way to help your customer remember your product?
We offer plastic garment bag rolls at very competitive prices. Garment bags are often used by dry cleaners, laundromats, and retail stores. These bags are designed to enhance and keep clothing safe from dirt and dust, while leaving them wrinkle-free.
We supply wicket or flat plastic bread bags with your choice of print colours and design to bakeries. Our bags are made from low density polyethylene (LDPE) resins which ensure strength and durability.
We manufacture and supply plastic ice bags made with special stengthening additive for freezer use.
Plastic t-shirt bags are cost effective and can save store owners money.
Danshar Polybag and Resin Inc. provides plastic tablecloths at excellent prices to suit your customers' needs or the needs of your business. Our plastic tablecloth offerings are designed to fit 6-foot and 8-foot tables.
A custom printed poly bag that is designed with or without gussets is beneficial for any business that needs them.
Retail bags are a great advertisement tool.
Wicketted bags are useful in many industries and stores.
Heavy duty plastic bags are sometimes what is needed to get the job done.
Food grade plastic bags are designed so that anything that comes in contact with food needs to be safe.
Clear plastic bags have many uses. They can be found in places from stores and homes to being used in packaging.
Plastic Shopping bags are used everywhere. Look throughout the mall and see shoppers moving from store to store adding shopping bags to their arms as they go about their daily errands.
Paper or plastic are words often heard in grocery stores. Plastic grocery bags are very popular with customers and with stores as they are easiest to use.
Plastic bags with logos are everywhere and are used for many things. Whether they are used for a grocery store, a department store or a trade show, plastic bags are an inexpensive way to advertise.
Low Density Polyethylene bags are easy to recycle when looking for an eco friendly grocery bag.
Plastic or Paper Bags Pros and Cons
The history of plastic bags starts in the mid-1960s when the modern shopping bag as we know it today was introduced by a Swedish engineer.
Toronto Plastic Bag Blog deals with issues pertaining to plastic bags and packaging in Toronto and North America.
Cloth bags are a sustainable option in addition to our regular plastic bags, whether you are looking to offer them at your grocery or specialty store.
Link partners
Contact Us
online store