Machine Stretch Wrap Film
Machine Stretch Wrap Film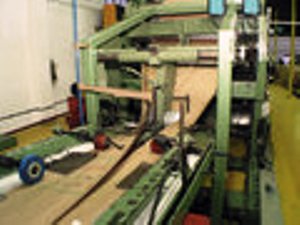 Choosing the right machine stretch wrap film for your business can be a daunting task. There are many things to consider such as how many loads you are currently wrapping and how many loads you see yourself wrapping in the future. You may also want to consider the type of loads you will be wrapping, whether the boxes are heavy, light, or fragile. Toronto Stretch Wrap and Danshar Polybag and Resin Inc. can help you find answers.
Machine Stretch Wrap Film Benefits
The benefits of using machine stretch wrap film cannot be overstated. Stretch wrap is one of the most popular ways to wrap boxes on a pallet for shipment. Stretch wrap is cost effective and less expensive than other types of pallet wrapping. Stretch wrap also offers superior protection for shipments. It is adaptable and can accommodate many load applications as well as many different surfaces.  In addition, stretch wrap offers secure wrapping options for loads. Stretch films protect loads from accumulating dust, moisture, and debris and UV stretch films protect loads from the sun. Stretch wrap is also environmentally friendly and can be recycled.

What is Machine Stretch Wrap Film?
How is machine stretch wrap film related to stretch wrap? It is defined as a cast stretch wrap film that is co-extruded. The wrap is designed for use on simple pre-stretch rotary and core brake machines at up to 150 percent stretch. The inside face of this wrap has high cling and the outside face has low cling. Because our film is produced through the cast extrusion process rather than the blown extrusion process, this wrap has minimal noise when unwound. Toronto Stretch Wrap and Danshar Polybag and Resin Inc. offers only cast film, which is not only better quality than blown film but also effectively reduces costs for consumers.
Different Types and Sizes
Toronto Stretch Wrap and Danshar Polybag and Resin Inc. currently offers StretchMax, PlatinumMax, Pro-Max, and Axis Stretch Film. It is available in:
Different gauges or thickness
Lower gauges with high puncture resistance
One or two sided cling
Light gauges with high load containment
Our machine wrap stands out for the following qualities:
High performance machine film
Exceptional pre-stretch levels
Proven performance on all machines
Clear level of optics
With many different options of available on the market, it can be hard finding one that works best for you. Should you use thicker or thinner wrap? Does your merchandise need a one or two sided cling? Contact Toronto Stretch Wrap today and we can help you find machine stretch wrap film that best suits the needs of your business.
More Toronto Stretch Wrap Products


2899 Steeles Ave. W.,
Units 9 & 10,
North York, Ontario
M3J 3A1
Fax: 1-855-669-6184
For skid quantities of stretch wrap, resin, or plastic bags only, please call
416-993-6804
orderdesk@torontostretchwrap.com

By appointment.
---