Non Woven Bags Wholesale
Non woven bags in wholesale quantities are an eco-friendly alternative to single-use plastic bags. This translates into cost savings for your business. Not only are the bags made from non woven materials, but they also can be personalized and customized to suit your needs ay low prices without compromising on quality. Non woven bags are composed from polypropylene plastic fibers that are bonded together. These bags are a cost-effective alternative to canvas and cotton bags. It is less expensive to manufacture non woven polypropylene bags, as well as large tote bags. The savings are evident in the lower prices.

Non woven bags are useful for many different occasions as they are versatile and durable. They are built to last, while at the same time, they remain lightweight and can carry heavy loads. Non woven bags can be used for carrying groceries, retail items, and as takeaway bags for caterers and restaurants. They can withstand many trips to and from destinations. Our bags come in an array of colors and can be printed with your business logo. Personalized bags and regular tote bags serve as excellent advertising tools for your company. You can also use non woven bags as a gifting option. Our custom print non woven bags are an ideal choice for your next event, tradeshow, convention, or conference. Your personalized bags branded with your message will impress your consumers and effectively capture their attention. At Danshar Polybag and Resin, we are here to assist you and offer packaging solutions.
Non Woven Bags Wholesale Customized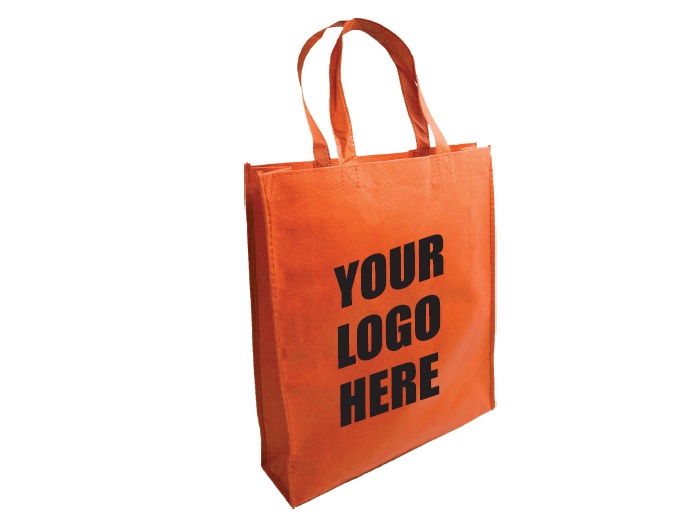 A prominent feature of our non woven bags is that they are eco-friendly and their reusability and recyclability. As more consumers are demanding green alternatives to traditional plastic bags, manufacturers seek sustainable products and strategies. These bags are excellent for the environmentally conscious consumer, who appreciate manufacturers devoted to preserving the planet. Therefore, reusing non woven bags is strongly encouraged. Our bags are able to preserve their shape over a long period of time and are washable and biodegradable. More importantly, our non woven bags are tear-resistant and display superior ability at containing items. For clients who are conscious about reducing their carbon footprint, non woven bags are an excellent option. Ensure long-term profit, market value, and customer satisfaction with our selection of non woven bags.
Our wholesale prices allow you to get the most for your money. At Danshar Polybag and Resin, we prioritize customer satisfaction. We offer competitive pricing; prices per bag are less expensive when the bags are purchased in wholesale quantities. The more you order, the more money you save. We offer discounted prices without compromising on product quality. Our vast selection of non woven bags is not only affordable but it also allows you to promote your brand in a sustainable manner. Our bags are proudly manufactured in Canada. We use only the highest quality eco-friendly and reusable materials. Our bags are ideal for any business seeking to reduce their impact on the environment without compromising on convenience or quality.
Personalizing your bags is a simple process with our design team. Branded bags are an effective way to advertise and market your business to potential customers. Ensure your choice of colors, font style, and logo communicate your brand message in the best method possible. Every time a customer carries your bag, your business will have more exposure to the public and the best thing about this advertising method is that it is completely free. Each customer that carries your bag becomes a brand ambassador and a communicator of your brand's message. Your non woven bags can also be transformed into party favors, such as gift bags from wedding showers, birthdays, and holidays. Stock up on non woven bags for your next corporate event.
Our non woven bags are certain to meet your requirements. We work individually with each of our customers to find the non woven bag that is suitable for their business. As a business owner, you can be at ease knowing that Danshar Polybag and Resin draws on its years of expertise in the field. We will ensure the non woven bag we offer you is one your customers take pleasure in using. Our professionals will help you customize your bag to meet the needs of your customers. Our design team will work closely with you to create an eye-catching logo for your bag. Branding allows your bag to be advertised in different places and settings at no additional cost to your business each time your customer carries your bag.
Our non woven bags in wholesale quantities are sure to impress your clients. Non woven bags are rapidly becoming a popular option across several industries. The ability of the bags to withstand harsh conditions in the environment makes the bags perfect for medical care, personal care, hygiene, household, agriculture, stationery, and geotextile sectors. These bags are a great option for any business who is looking for an eco-friendly alternative to the single use plastic bag. Explore our non woven bag offerings that are a combination of style, functionality, and sustainability. Contact Danshar Polybag and Resin for a custom quote. Customer satisfaction is our priority.

More Wholesale Cloth Bag Supplier Information


2899 Steeles Ave. W.,
Units 9 & 10,
North York, Ontario
M3J 3A1
Fax: 1-855-669-6184
For skid quantities of stretch wrap, resin, or plastic bags only, please call
416-993-6804
orderdesk@torontostretchwrap.com

By appointment.
---