Non Woven Bags Bulk
Non woven bags bulk are the new trend. At Danshar Polybag and Resin, we offer superior quality non woven bags crafted from polypropylene plastic fibers which are bonded together with heat. The fabric of these bags is produced rather than woven or knitted, often with flexible, recycled fabrics, making them an eco-friendly option for clients. A great advantage of these bags is their breathability and durability. Non woven bags are an excellent, cost-effective alternative to single-use plastic bags, canvas bags, and cotton bags. The bags are versatile and durable yet lightweight to handle. Their strength allows them to contain heavy products, as most of these bags are designed with bottom gussets or inserts and double seams, effectively increasing their resistance to loads. Our reusable bags are certain to please your clients and come in array of colors and styles. 
Non Woven Bags Bulk Competitively Priced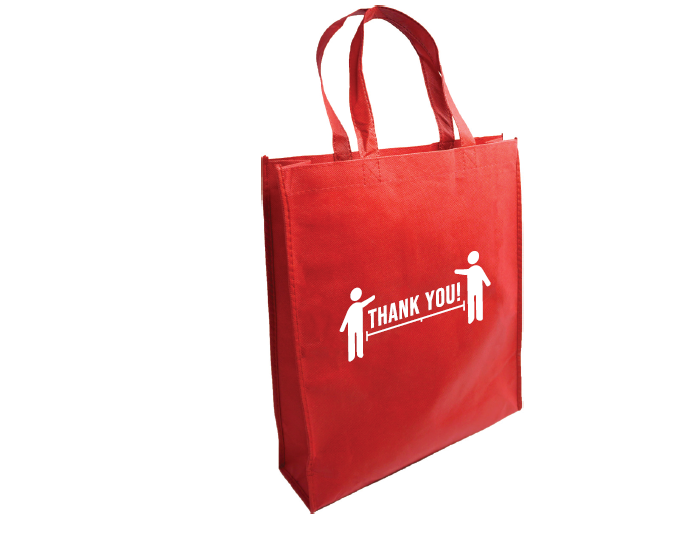 Our prices for non woven bags bulk are competitive, ensuring monetary savings for your business. Our minimum quantity for order is 500 bags. By purchasing these bags in bulk, you will not be spending more than you need to. Our pricing is suitable for smaller and larger businesses alike. Additionally, our economical non woven bags can be used multiple times, can serve many purposes, and are certain to last for years. These bags can be customized and printed with your business logo, making it the perfect tool to advertise your business. Your clients will advertise your business each time they carry your bag. Non woven bags allow your business to be represented professionally, helping your business reach a larger audience.
Non woven bags are frequently used by travelers, shoppers, and promoters. These bags offer your clients a wide selection of usages and can serve as a trendy shopper tote bag on a trip to the mall or other stores. Our large, durable non woven bags maintain their shape over time and are useful as garment bags, for picnics, or when visiting the gym or beach. Our bags ensure an optimal shopping experience for your customers and guarantee that the bags will be reused, recycled, and eventually crafted into new non woven bags.
At Danshar Polybag and Resin, we take pride in our ability to offer our customers the best quality materials at lower prices. We work with your business every step of the way to ensure that you are receiving the best deals and finding the right bags required for your business. Contact us for a custom quote for non woven bags in bulk.   
Please contact us for quotes.

More Wholesale Cloth Bags Supplier Information
2899 Steeles Ave. W.,
Units 9 & 10,
North York, Ontario
M3J 3A1
Fax: 1-855-669-6184
For skid quantities of stretch wrap, resin, or plastic bags only, please call
416-993-6804
orderdesk@torontostretchwrap.com

By appointment.
---