Stretch Wrap Sizes
A variety of stretch wrap sizes are available in various gauges, lengths, and widths for all your bundling needs. See the chart below to view the different types and sizes Danshar Polybag and Resin Inc. distributes and stocks including Stretch Max, Platinum Max, and Max Wrap. Consult our experts at Toronto Stretch Wrap and Danshar Polybag and Resin Inc. for all your stretch wrap sizes and thickness decisions.

Whether you're seeking stretch wrap for a warehouse, distribution centre, or shipping department, it's important to choose the right stretch wrap sizes and gauges or thicknesses. Stretch wrap comes in many different sizes, styles, and gauges and sometimes it can be difficult to identify the stretch wrap the best suits the needs of your business. Various applications call for different-sized thicknesses and widths of film.
Stretch wrap is available in varying widths and diameters. Smaller diameter rolls are better used in businesses with low-volume use or areas which bundle small packages. Diameter rolls usually measure between 3" and 5" in width. These can be used with just one hand, ensuring quicker and more efficient work. Wider diameter rolls are excellent for larger applications or businesses with high-volume use. Diameter rolls are typically used with a stretch wrap dispenser and often last much longer than smaller rolls due to their generous widths and diameters.
Rolls ranging from 12" to 18" in width are known as hand grade rolls and are for dispensing by hand. These roll sizes are best for shorter loads or loads where only the top or bottom of the pallet require wrapping. Larger rolls that are 20" in width are designed to be dispensed by machine and are known as machine grade. Machine grade wrap bundles pallets more efficiently, reduces waste, and is generally better for the environment.
As for stretch wrap thicknesses, it is important to choose correctly. Stretch wrap gauges will identify how resistant stretch wrap is to tearing and how much force it can withstand before failing. Each stretch wrap gauge is rated for its ability to secure up to a specific amount of weight. For example, 80 gauge stretch wrap thickness can hold up to 2,400 pounds. If the total weight of your load exceeds this number, you will need a higher gauge stretch wrap. However, if you only ship lighter loads, you may be able to cut down shipping costs by opting for thinner stretch wrap because higher gauge stretch wrap typically costs more.
At Toronto Stretch Wrap and Danshar Polybag and Resin, we offer stretch wrap of gauges from 65 to 90. Let us examine the different functions of each gauge and pinpoint which one caters to the needs of your business.
     65 Gauge Stretch Wrap

Although this gauge is only slightly thicker than 60-gauge film, the slightly higher gauge of this stretch wrap offers even better resistance against tearing and puncturing. 65 gauge stretch wrap is suitable for loads up to 2,200 pounds.
70 to 80 Gauge Stretch Wrap

80 gauge stretch wrap is considered to be industry standard due to its versatility. 70 gauge stretch film can also be used to provide similar strength and protection. Both 70 and 80 gauge stretch wrap are suitable for loads up to 2,200 to 2,400 pounds.

90+ Gauge Stretch Wrap

90 gauge stretch wrap is considered a starting point for those seeking heavy gauge stretch wrap. This stretch film tends to be much more resistant to tearing, puncturing, and other damage. 90 gauge stretch wrap is suitable for loads up to 2,600 pounds.

---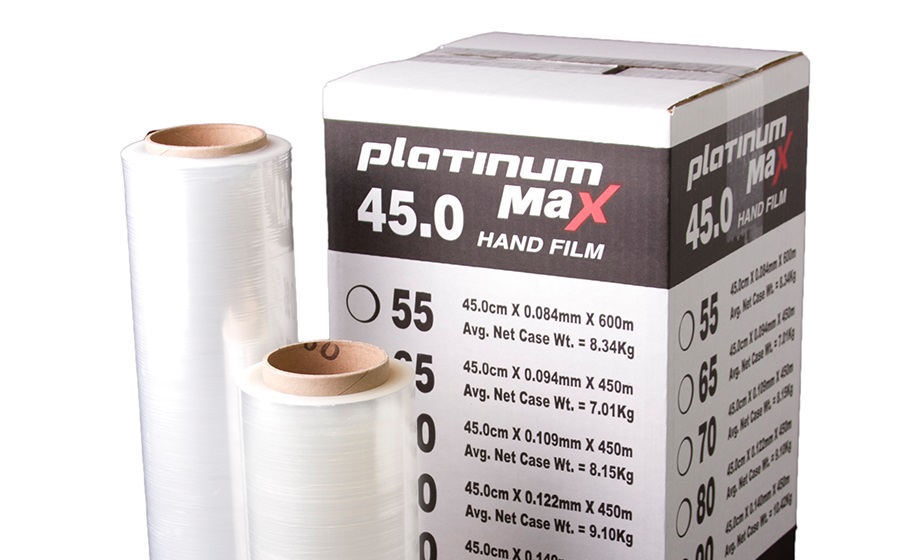 Please click HERE for some of the products we offer for sale.

---
Stretch Wrap Sizes Available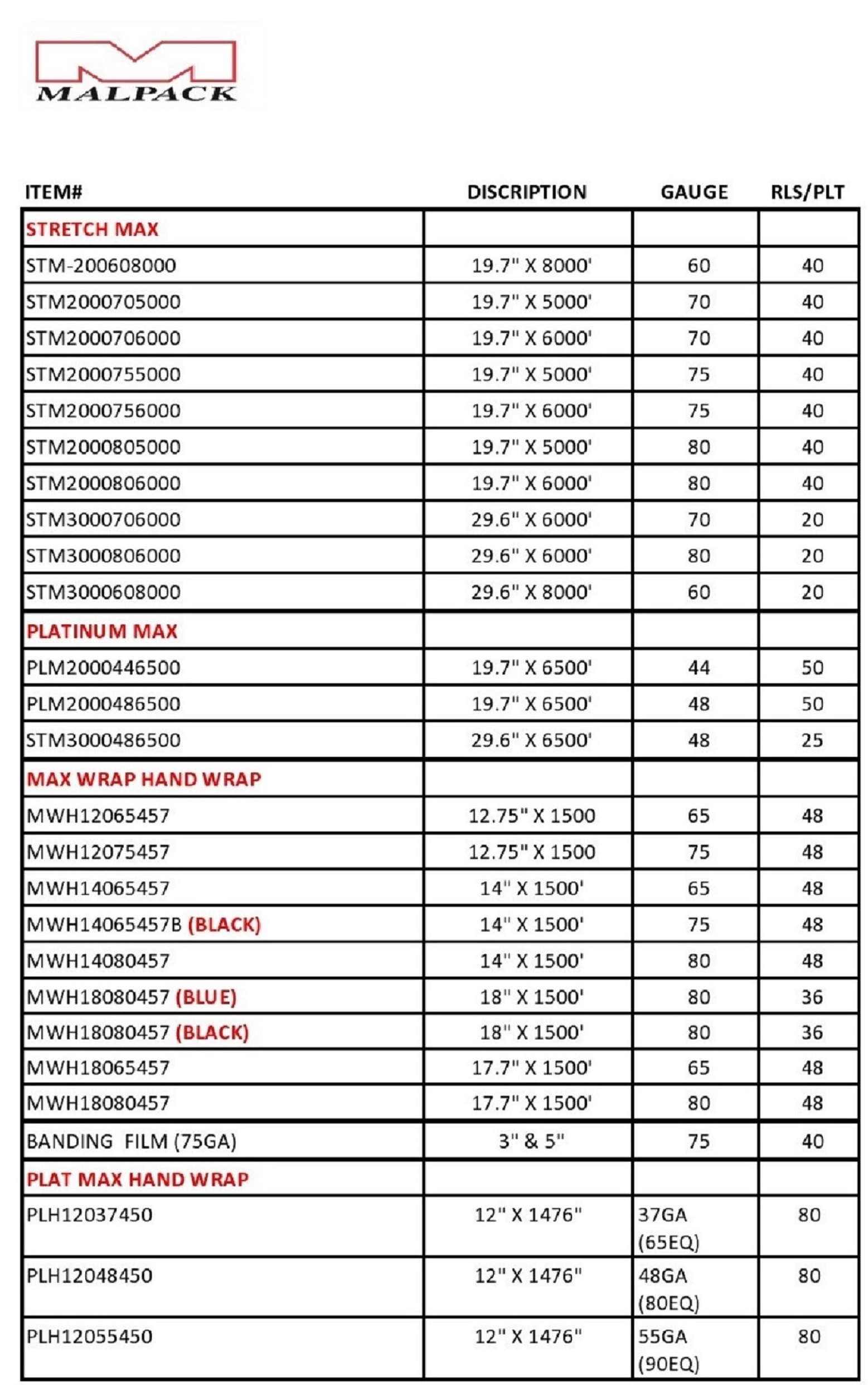 ---