LLDPE Stretch Film

LLDPE stretch film, made from linear low density polyethylene, is a thick, strong, stretchy plastic that is wrapped around heavy loads on a pallet for shipment. Commonly, LLDPE stretch film is used to hold bulk items in place and is wrapped at the end of the packaging process. This ensures products do not shift during transit. Do you look to conventional methods such as metal strapping to hold your load on a pallet? How does stretch wrapping differ from metal strapping? Toronto Stretch Wrap and Danshar Polybag and Resin Inc. can help you reach conclusions.
Cost Effective
It is important to consider how you wrap your loads for shipment. Metal strapping does not detour possible pilferage and leaves merchandise susceptible to damage when in transit, making stretch wrapping the best option. Stretch wrapping protects loads from the elements and possesses superior load containment. Stretch wrap is not only cost effective but also has the best performance. Stretch wrap does not shrink when heat is applied to it. Additionally, stretch wrap can be recycled, making it an environmentally friendly option.

.

---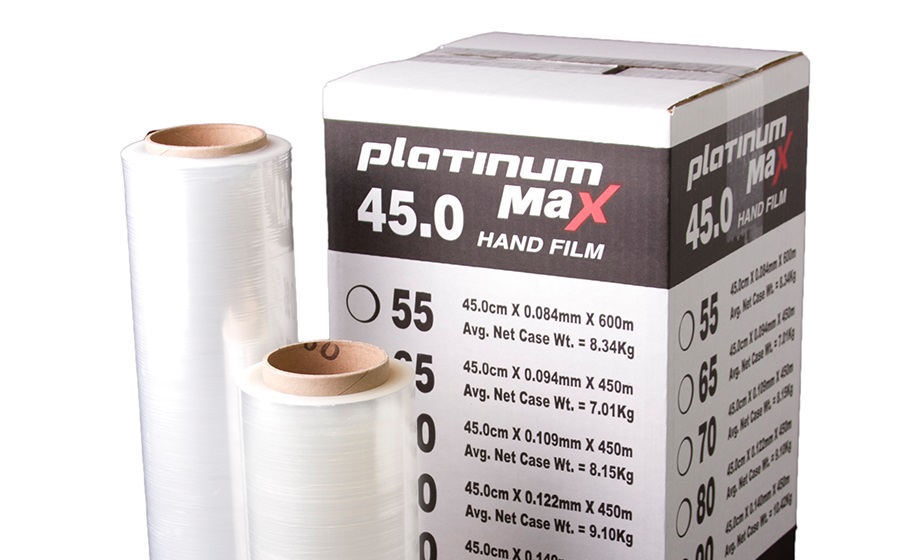 Please click HERE for some of the products we offer for sale.

---
Different Types of LLDPE Stretch Film
There are many different types of stretch film available on the market today. Each type can address the specific needs of your business, such as load sizes, budget, and stretch film requirements. Cast, Blown, Hand, Machine, Specialty, and Converted films are all commonly offered stretch films. At Toronto Stretch Wrap and Danshar Polybag and Resin Inc., we are committed to offering the best stretch films on the market.

Cast stretch film, also called cast wrap, is manufactured through the cast extrusion process. Cast film is associated with clear optics, exceptional stretch and cling properties, high tear and puncture resistance, consistently thick film, and is quiet when unwound.
Blown stretch film is manufactured through the blown extrusion process. Blown stretch film is associated with hazy optics, high force on loads, and is noisy when unwound. Therefore, we do not offer blown film.
Hand stretch film is designed to be applied manually. Also referred to as hand wrap, it is recommended to be used when wrapping less than 15 loads per day.
Machine stretch film is designed to be applied with a stretch wrapping machine. Machine stretch film is more advantageous than hand film because it results in reduced packaging costs, faster and more efficient packaging process, safer stretch film application, and more securely held loads. Using machine stretch film is recommended when wrapping 15 loads of more per day.
Specialty stretch film is designed to address very specific packaging needs that other stretch film options cannot accommodate. Specialty stretch films include coloured film, UV film, and specialized private label programs.
Converted stretch film is produced through the conversion process, offering pre-stretch film that can be stretched before application.  Because of this, converted stretch film is significantly less expensive than other film. Converted film is also recyclable, strong, with consistent material throughout.
Toronto Stretch Wrap and Danshar Polybag and Resin Inc. can help you find the best LLDPE Stretch Film for your business. Contact us today
---